Parishville-Hopkinton Central School District
Superintendent William E. Collins, Ed.D.
(315) 265-4642
2021-22 School Year Plan for the American Rescue Plan Act (ARPA) Funds
Maximizing In-Person Instructional Time
During the 2020-2021 school year, PHCS worked to maximize in-person instructional time while still adhering to the various County, State, and federal health and safety protocols required. Our students began the year with a hybrid instruction model divided into 3 pods, an A pod (Mondays & Tuesdays in-person), a B pod (Thursdays & Fridays in-person), and a C pod (fully remote) as confidence in our safety protocols grew and students became accustomed to wearing masks, social distancing, washing and sanitizing hands we incrementally increased our in-person capacity to 4-days/week.
This began by inviting back all students with 504 or special education plans, along with kindergarten and grade one students. We also invited high school students back in self-contained pods. We then brought back grades 2-8. For the 2021-2022 school year, it is our intention to have all students return to in-person learning five days a week.
Educator Professional Development
We will budget to send teams of teachers and administrators to regional, state, and/or national conferences such as ASCD, Rural Schools Association, Model Schools, and ISTE with the expectation that participants will return to offer one or more workshops for colleagues.
We plan to provide extensive professional development for our teachers in the areas of literacy, mathematics and effective teaching. At the elementary school, we plan to hire an English Language Arts coach from the Teachers' College at Columbia University and Joan Sedita from the Keys to Literacy to focus on literacy instruction in grades PreK-grade 3. We also plan to invite a consultant from the Mathematics Leadership Programs at Mt. Holyoke to work with our math teachers on mathematics education and innovative interactive online learning.
Recruitment and Retention of High-Quality Staff
We plan on instituting a new teacher induction and mentoring program to support new teachers during their first 3 years of teaching. A mentoring team will be trained to train mentors as needed to support new teachers. This will be in addition to our New Teacher Academy run by the principals. This program will include an overview of the district's mission, vision, core values and beliefs, effective teaching strategies, best practices for classroom management, requirements for working with students with disabilities, tips for parent communication, etc.
The District is increasing our special education teaching staff by 25%. This will improve our ability to push into classrooms and ensure a least restrictive learning environment.
The District plans to create and implement a robust Teacher's Aide Orientation Program. A team of educators will work to create a training program. This will include an overview of the district mission, vision, core values and beliefs; a review of emergency procedures, and an introduction to effective behavioral strategies.
Operating Schools and Meeting the Needs of Students
Diversity and Equity
The District intends to use some of our ARPA funds to provide professional development for staff as we continue to support our District Trauma Sensitivity Team as they work on the Diversity, Equity, and Inclusion initiative. Our plan includes the continuation of the DTST committee. The Team will assist the administration in developing and implementing specific practices, policies, and prevention initiatives designed to:
· create designated safe spaces
· promote diversity
· prevent discrimination
· assure equitable access to high quality educational staff, facilities, and materials to maximize student achievement for all.
· to raise awareness of issues surrounding cultural responsiveness, equity and inclusion and to implement preventative measures to help counteract biases and practices that perpetuate achievement disparities and lead to disproportionate levels of students success
Safety, Security, and Infrastructure
The District will continue to support our Behavioral Intervention Team (BIT). The BIT team will meet monthly and identify students who are struggling, disengaged, and isolated who require additional support systems to develop positive connections with the school.
The main offices will be updated to include interior doors. This will allow staff and students to access the main office without entering the front vestibule. The front entrance can then remain a hard entrance and prevent unintentional or inadvertent entry of non-school persons and prevent co-mingling of students and staff, with unscreened visitors.
The District will also look to replace up to 5 exterior doors to the gymnasium.
The District will purchase a Ventrac for lawn, sidewalk, and driveway maintenance.
The District will split the cost of storage shed with the Head Start program for the dry storage of supplies and equipment to maintain the playground as well as some playground equipment.
The District will purchase routing software for the student transportation.
The District will purchase water bottle fillers for student and staff hydration.
Purchasing Educational Technology
The District submitted a SMART School Bond Act plan with $219,994 allocated to upgrade classroom technology. ARPA funds will be used to augment this to help bring educational technology to every classroom. Outdated teacher desktops will be replaced with laptops.
Instructional Technology
In order to maximize in-person instructional time, we plan to use some of the American Rescue Plan Funds to strengthen our strategic approach to the use of instructional technology. We are making significant investments in instructional technology and have doubled the FTE's of our Instructional Technology Coach who supports PreK-12 teachers to leverage technology effectively to meet students' individual needs. The Instructional Technology Coach will perform professional development and coaching focused on creating proficiency with the additional instructional technology and will work with the administration to develop specific teacher goals aligned to the new standards.
In order to make our technology plan sustainable, we planned to slowly increase the amount of technology funding in the general fund budget. In that way, purchases could be replaced on a regular schedule and our staff and students would always have the technology they need. The district will continue to also purchase technology from the general fund during this time. At the end of SMART Schools Act and ARPA funds, technology purchases will be funded entirely through the general fund.
Classroom Modernization:
The district will look to modernize classroom furniture that will provide the opportunity for varying modes of instruction (self-guided versus collaborative) in each classroom. In addition to updating some of the interior classroom spaces the district will be adding an outdoor instructional space in the courtyard and some additional outdoor seating around the perimeter of the building for more outdoor learning spaces.
The district will also update and repair the retractable walls in-between the classrooms to ensure classrooms space can easily be increased to provide safe learning spaces. The District will add window screens to improve ventilation.
Addressing the Impacts of COVID-19 Pandemic on Students
Academic Intervention Services
We recognize that we will see an increased need in the area of academic intervention services as students return to full in-person learning five days a week beginning in the fall of 2021. Students have suffered a loss of instructional time and will have academic achievement gaps that will need to be addressed. In response, the district will:
· Continue to monitor student progress with I-Ready diagnostic testing, meet regularly to analyze diagnostic results, and develop and implement intervention strategies for struggling learners.
· partner with a K-8 Math consultant to help identify and coach best practices in instructional delivery and content.
· Continue to monitor student progress with Iready diagnostic testing, meet regularly to analyze diagnostic results, and develop and implement intervention strategies for struggling learners. We will also be looking at adding a K-8 Literacy consultant to help identify and coach best practices in instructional delivery and content.
· The district has added an additional special education teacher to help provide services for our increased number of identified students.
· Tutoring partnerships will be explored to provide 1:1 tutoring at the secondary level to support struggling learners in the core subjects (Math, Science, English, and Social Studies).
Evidence-Based Strategies to Meet Students' Social, Emotional, Mental Health, and Academic Needs
We know students returning to full-time in-person instruction are going to require a great deal of social-emotional support. Until students feel safe and included, they will not be able to learn. Therefore, we will focus attention on effective learning as well as tiered support for all students.
Social-Emotional Needs
Trauma-Sensitive Schools
For the last several years, our district has participated in a grant through our BOCES focused on becoming a trauma-sensitive organization. We have in place a District Trauma Sensitivity Team (DTST) which includes two district Support Leaders (SLs). The group's mission has been to develop a roadmap and tools to adopt a district-wide approach to addressing trauma and promote resilience in the learning environment. As the District begins the 2021-2022 school year, we will use ARPA funds to continue the work of our DTST team and provide specialized PD to all staff around the DTST focus area.
The Positivity Project and Wellness Committee
Since 2018, our school district has been implementing The Positivity
Project as a schoolwide Tier I approach to social-emotional learning and character education. According to The Positivity Project's website: "The Positivity Project is a 501c3 non-profit organization dedicated to empowering America's youth to build strong relationships and to understand, appreciate, and exemplify the character strengths in us all. We accomplish this by partnering with schools across the country and equipping educators with the knowledge, resources, and confidence to teach their students positive psychology's 24 character strengths. Every 1-2 weeks, students learn about a new character strength. By leveraging Positivity Project resources, teachers use approximately 10-15 minutes per day to lead a discussion about that week's strength."
As we anticipate all students returning to full-time in-person instruction, we want to seize the opportunity to reestablish the foundational goals of P2. The Wellness committee will work together during the Summer of 2021 to develop monthly objectives that both support the Positivity Project and the Wellness objectives. This includes updates to our cafeteria and serving options.
Academic Evaluation
The District plans to have students participate in the Program for International Student Assessment (PISA) to gain a baseline data on student achievement beyond regional and state comparisons.
Evidence-Based Summer, Afterschool, and Other Extended Learning and Enrichment Programs
Extended Year Program
We have tripled student enrollment in our elementary academic in-person summer program and we plan to introduce a high school in-person summer program, we hope to provide a number of summer enrichment opportunities as well.
Extended Day Programming
The District plans to provide extended day programming for K-12 students in partnership with the Cornell Cooperative Extension to address learning gaps occurring during the COVID-19 pandemic. This after school program was piloted for 5-weeks this year. It will include opportunities for students to stay after school until 5 PM five days a week for homework help, remediation, and enrichment activities.
Linked here is a current list of agencies providing support for feeding, family services, public health, emotional support, transportation and communication.
https://docs.google.com/spreadsheets/d/1zOtDvM0uHN84CREHeYIximcqINgJTnXLqhC22AVLEwc/edit#gid=832615296
Due to the State of Emergency declared by the St. Lawrence County Board of Directors, and in consultation with St. Lawrence County and St. Lawrence Public Health, the St. Lawrence-Lewis BOCES and its 18 school districts have made a unanimous decision to close school immediately until at least April 20th. The districts, in collaboration with Public Health, will reevaluate the return of staff and students prior to the 20th to determine whether or not it is safe to return.
On Monday, March 16 and Tuesday, March 17, and Wednesday, March 18, the districts will be closed so that custodial and maintenance staff can disinfect the buildings.
Thursday, March 19, and Friday, March 20, all faculty and staff should report at usual time and location to discuss planning moving forward.
Beginning Monday, March 23rd, districts will provide breakfast and lunch to students aged 18 and under. Details about the process and procedures for food distribution will be forthcoming.
This decision is a purely preemptive measure to prevent an outbreak of COVID-19 in our community. As of March 14 at the time of this writing, there are no confirmed cases in St. Lawrence County. However, the Department of Public Health has advised that the best action the districts can take to prevent the spread of this illness in our community is to limit social interaction.
"The County, BOCES, and superintendents of our 18 school districts did not arrive at this decision lightly or without much deliberation and advisement by our partners in Public Health," said District Superintendent Thomas Burns. "We are working diligently to provide answers to the many questions we know our parents, staff, and community will have. We are establishing plans and procedures to address concerns about continuing instruction. The districts will have those answers in the coming days."
Child Care
The St. Lawrence-Lewis BOCES is coordinating with all 18 component school districts including Parishville-Hopkinton Central School to provide access to families of first responders and healthcare workers. Essential healthcare workers may include physicians, nurse practitioners, physician assistants, registered nurses, LPNs, nurse assistants, or lab personnel. First responders may include paramedics, EMTs, police officers, and firefighters.
If you are a healthcare worker or first responder in need of child care services, please email childcare@sllboces.org, or call the main office at 315-562-8130 and leave a message.
For a listing of available child care resources in St. Lawrence County, visit https://www.sllboces.org/apps/pages/COVID19
Surveys:
If you are a parent or caregiver who needs child care, please complete this parent need for child care survey. Based on the information you provide about your job, employer, number of children, and financial need, OCFS may be able to help you find the child program you need. It may be a challenge to find child care due to COVID-19 related program closures, however the staff at OCFS are trying their best to support families to find the high quality child care that they need.
OCFS is collecting information from licensed and registered child care providers to find out whether they have openings in their child care program, and if they have the capacity and desire to serve more children than their established capacity. Providers who have slots available in their program are asked to complete this survey every Wednesday. OCFS will share this information with stakeholders including the local child care resource and referral agencies to help connect parents in need of child care with available slots in their community.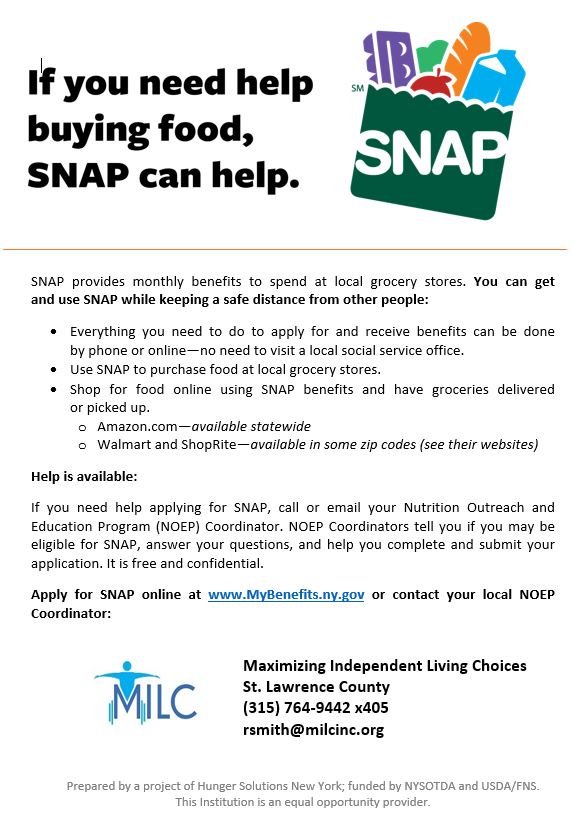 Work on Google Docs, Sheets, & Slides offline
If you aren't connected to the internet, you can still create, view, and edit files on:
Google Docs, Google Sheets, and Google Slides
Use Google Docs, Sheets, and Slides offline
You can save the most recently opened documents on your computer.
Before you turn on offline access
How to turn on offline access
At the top left, click Main menu

Turn on Offline.
Note: If you turn on offline access for Docs, Sheets, Slides, or Drive, the rest will be available offline.
Make specific files available offline
If you have enough storage, some of your most recent files will be automatically saved offline. To manually select files to save offline:
Follow the steps above to turn on offline access in Google Drive.

On the file you want to use offline, click More

Click Available offline. A check mark will appear in the bottom left corner to show that the file is available offline.
Tip: You can also make a file available offline by opening a Google document, spreadsheet, or presentation, and clicking File Make available offline.