Congratulations to our Code Panthers FTC team on their Judges Choice Award for Perseverance! Go Code Panthers!!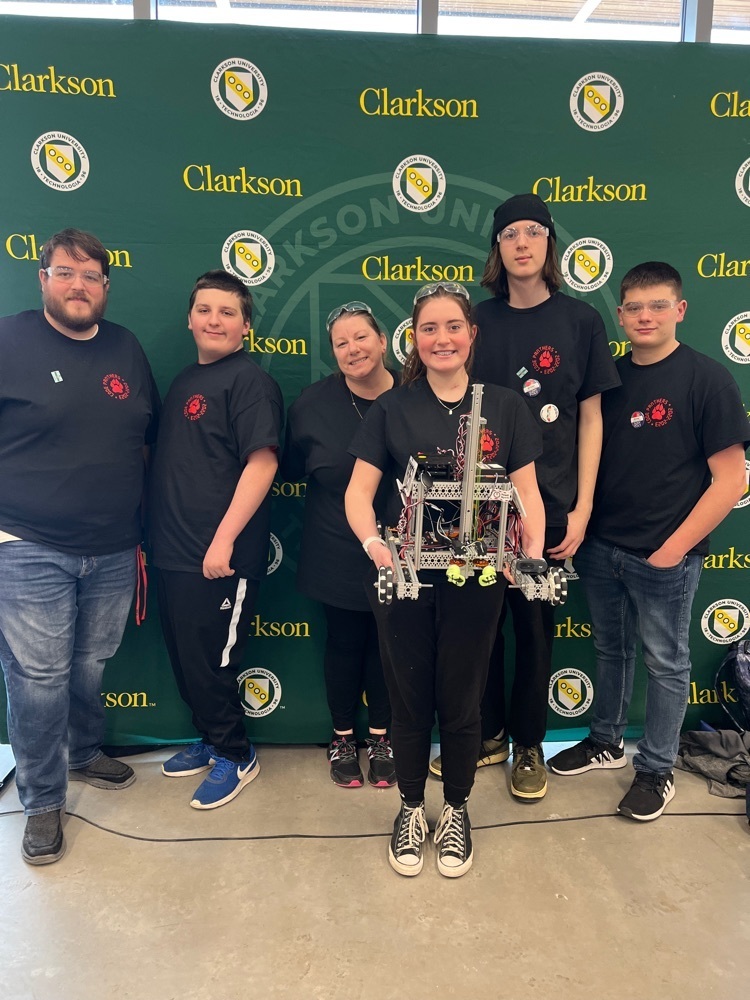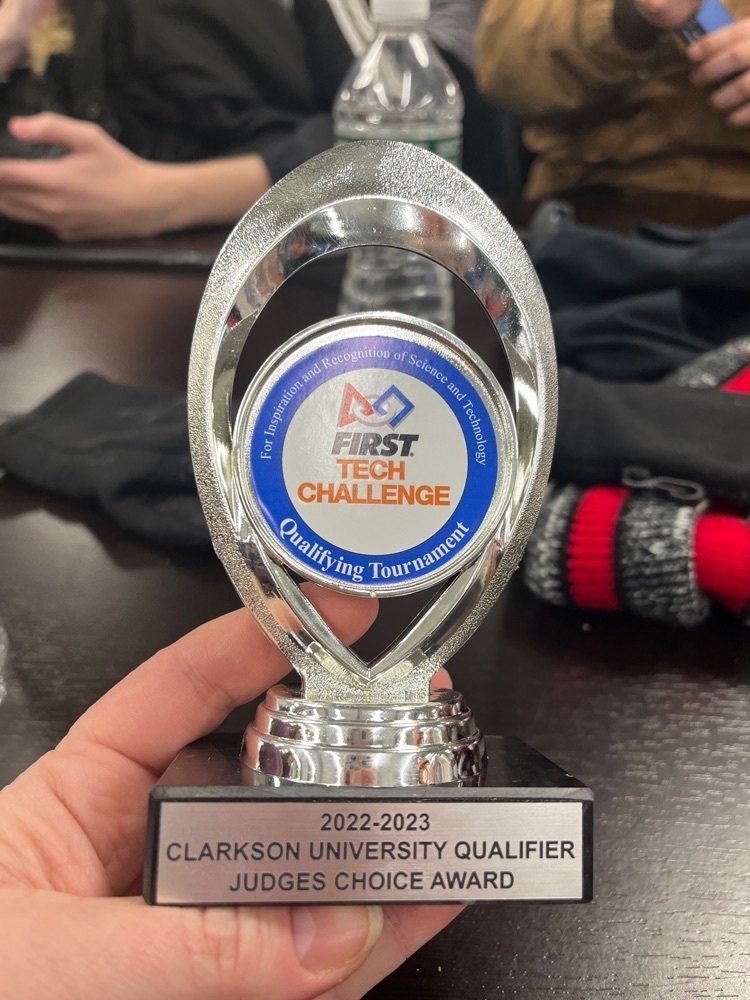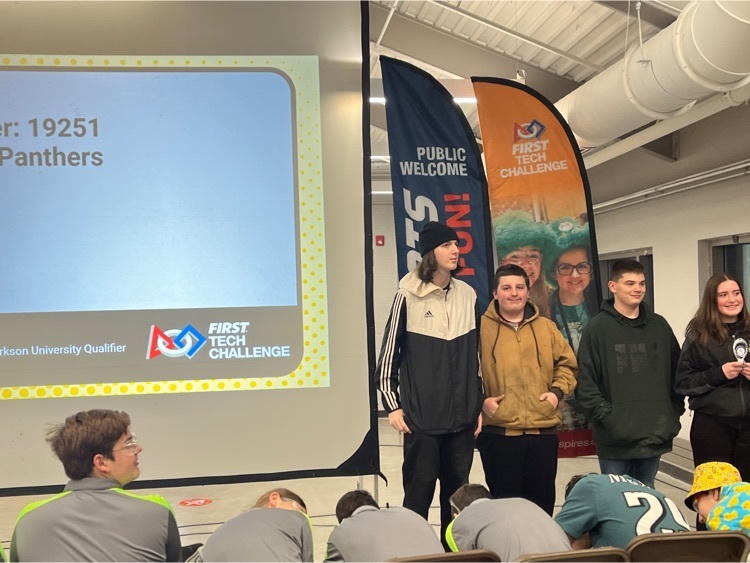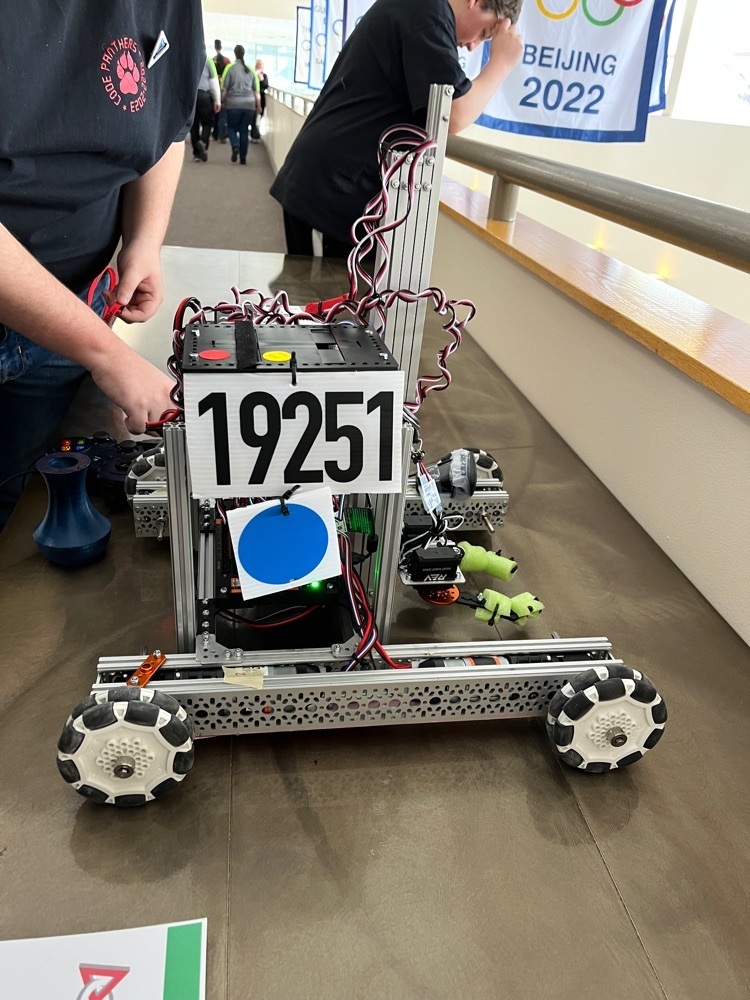 Join us in wishing our Code Panthers FTC Robotics team luck today! 🍀

There will be no Boys Modified Basketball game or practice tonight due to the cold temps. The Boys Varsity game will now start at 5:30.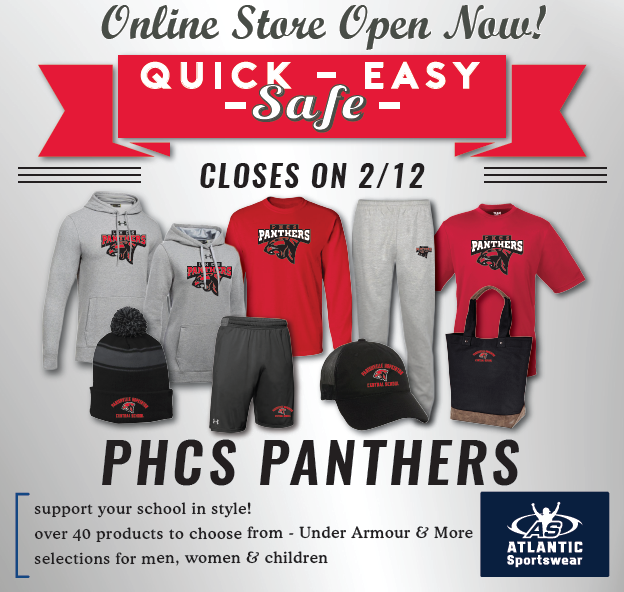 Quarter 2 Grades are available on SchoolTool. Students in Grades PreK-6th have a paper copy coming home. Instructions are posted for 7th-12th on how to access their Report Card. Stay Warm!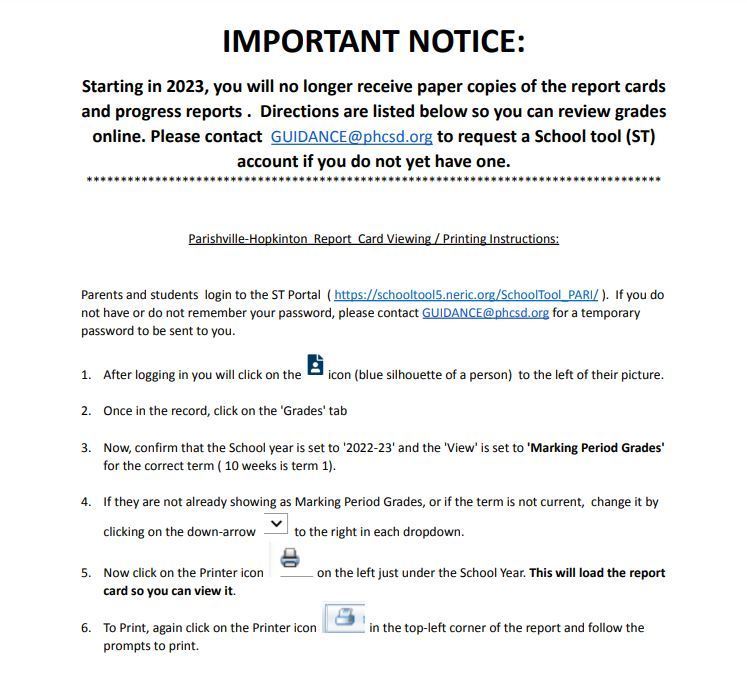 Please disregard the last message received regarding your child's attendance. We are working to correct the glitch in the system. We apologize for the inconvenience and confusion. We are working to rectify the situation. Thank you for your patience and understanding.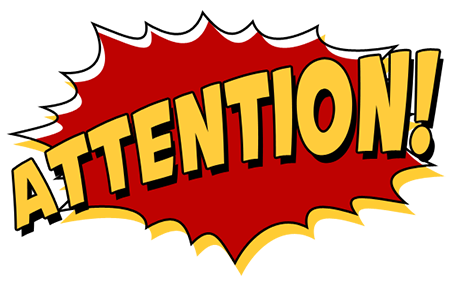 We are currently experiencing a messaging glitch, your child is not absent. Everything at school is fine and there's nothing to worry about. Please disregard these messages. Thank you.

There will be NO Boys Modified Basketball practice today after school (2/2/23). Thank you for your understanding.

There will be NO Boys Modified Basketball practice today after school (2/1/23). The Basketball Clinic that we being held today will be postponed as well. Stay tuned for a new date. Thank you.

PHCS Busses will pick up walkers on very cold days at the following locations: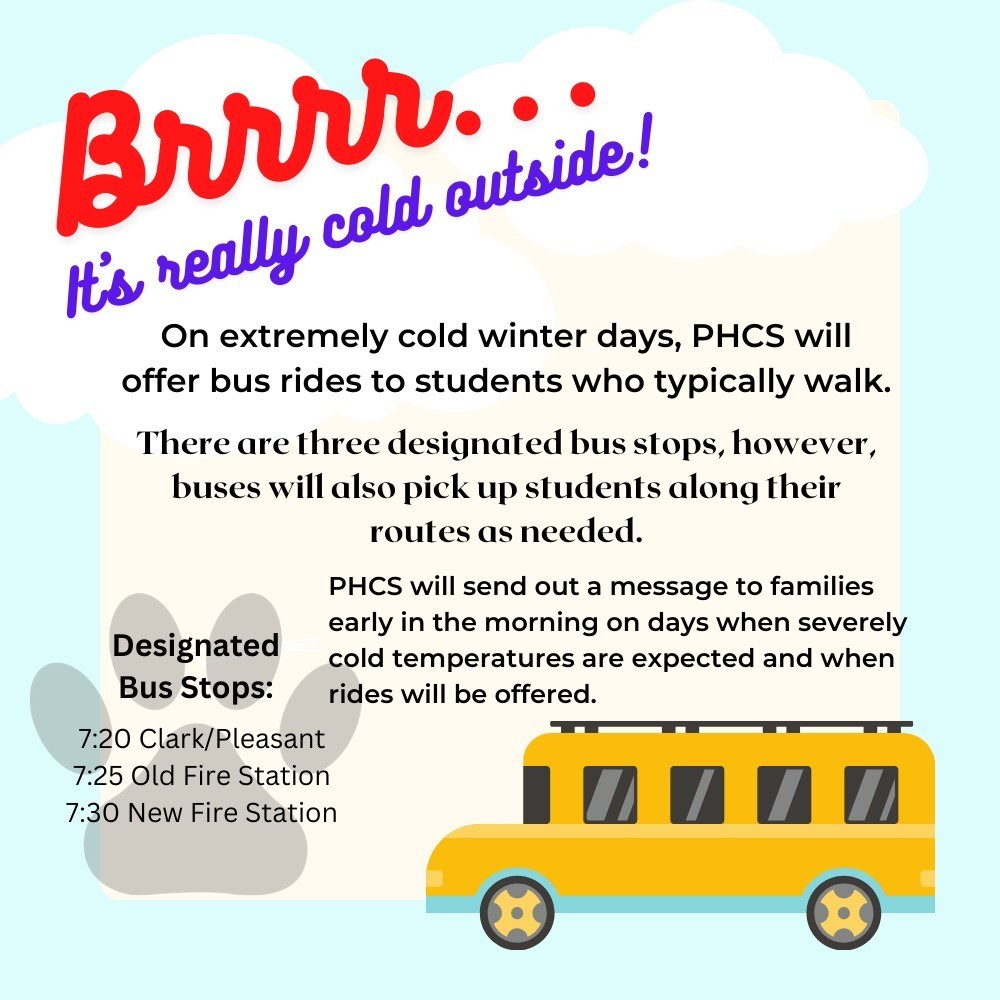 TODAY is Global School Play Day!! All Panthers, students and adults, will be spending 8th and 9th period outside so please remember to wear your warm winter gear today! We had lots of fun last year! Get ready to PLAY!!

There will be NO Boys Modified Basketball practice today after school. Thank you.

Each season we ask our PHCS Athletic teams to complete a community service project. The Girls Modified Basketball team completed their community service requirement with a Basketball Skills Clinic for our 3rd and 4th grade students. The students had a fun time learning basketball skills from our Modified team!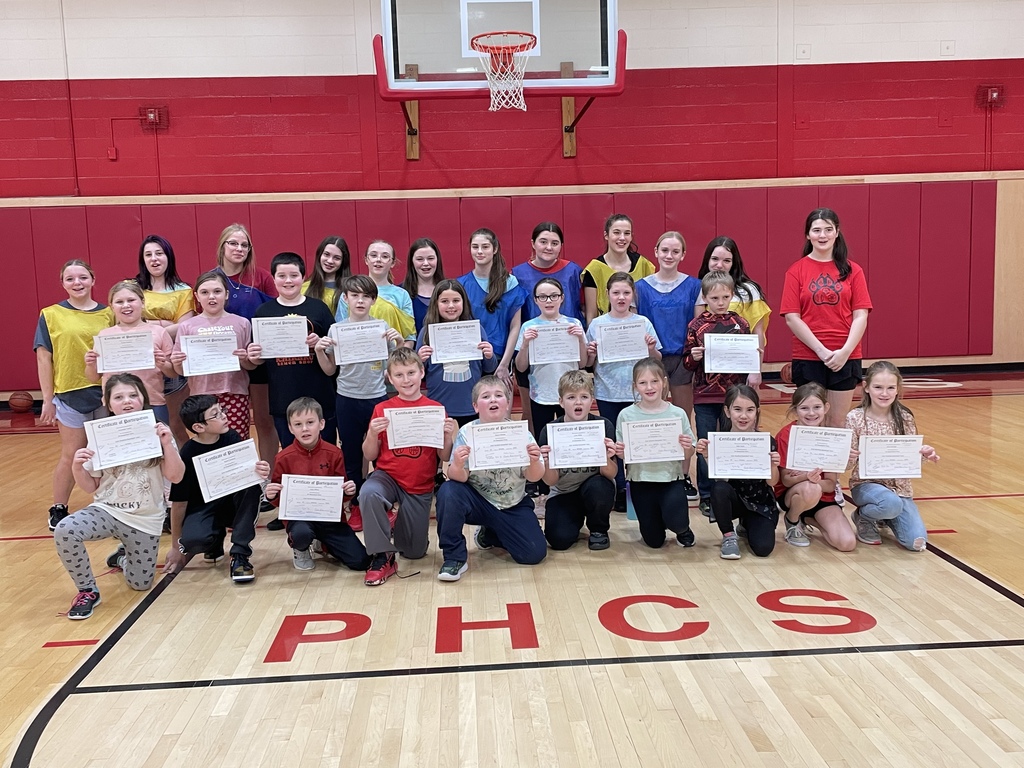 Global Play Day 2023!

PHCS Basketball Senior Nights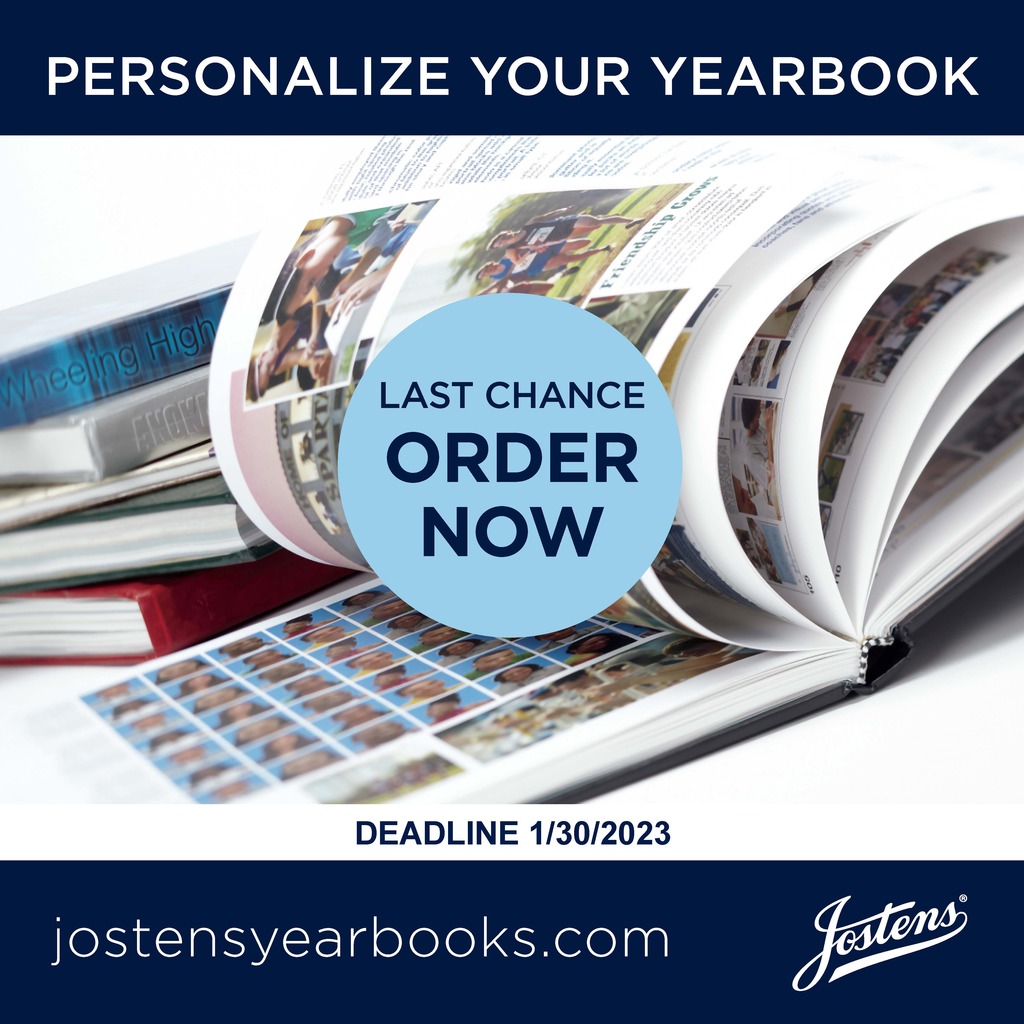 Modified Basketball game update for 1/26/23 The Girls Modified basketball game at Brushton Moira will be at 4:30pm today and the Boys Modified basketball game will follow at 5:30. Thank you.
Please see the attached schedule for today, January 26th, 2023. "2-Hour Delay OPTION TWO:" AM BOCES Students will report to the HS Library upon arrival. The Global Regents will begin at 12pm in the High School Library. Thank-You, PHCS Admin

PHCS is on a 2 hour delay TODAY.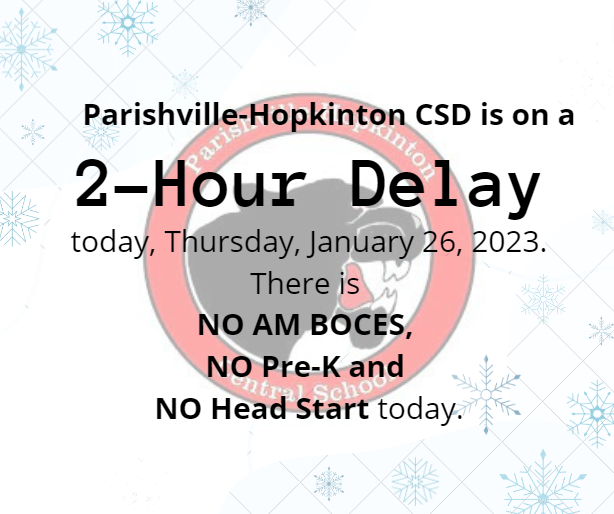 All Paws is cancelled January 25th, 2023. Students will take the bus Home @ 2:30. Please notify the office with any dismissal changes.